Arty Adults
Arty Adults
We hope to fill this page with inspirational ideas and crafty tips. If you have any suggestions or would like help with any of our products please get in touch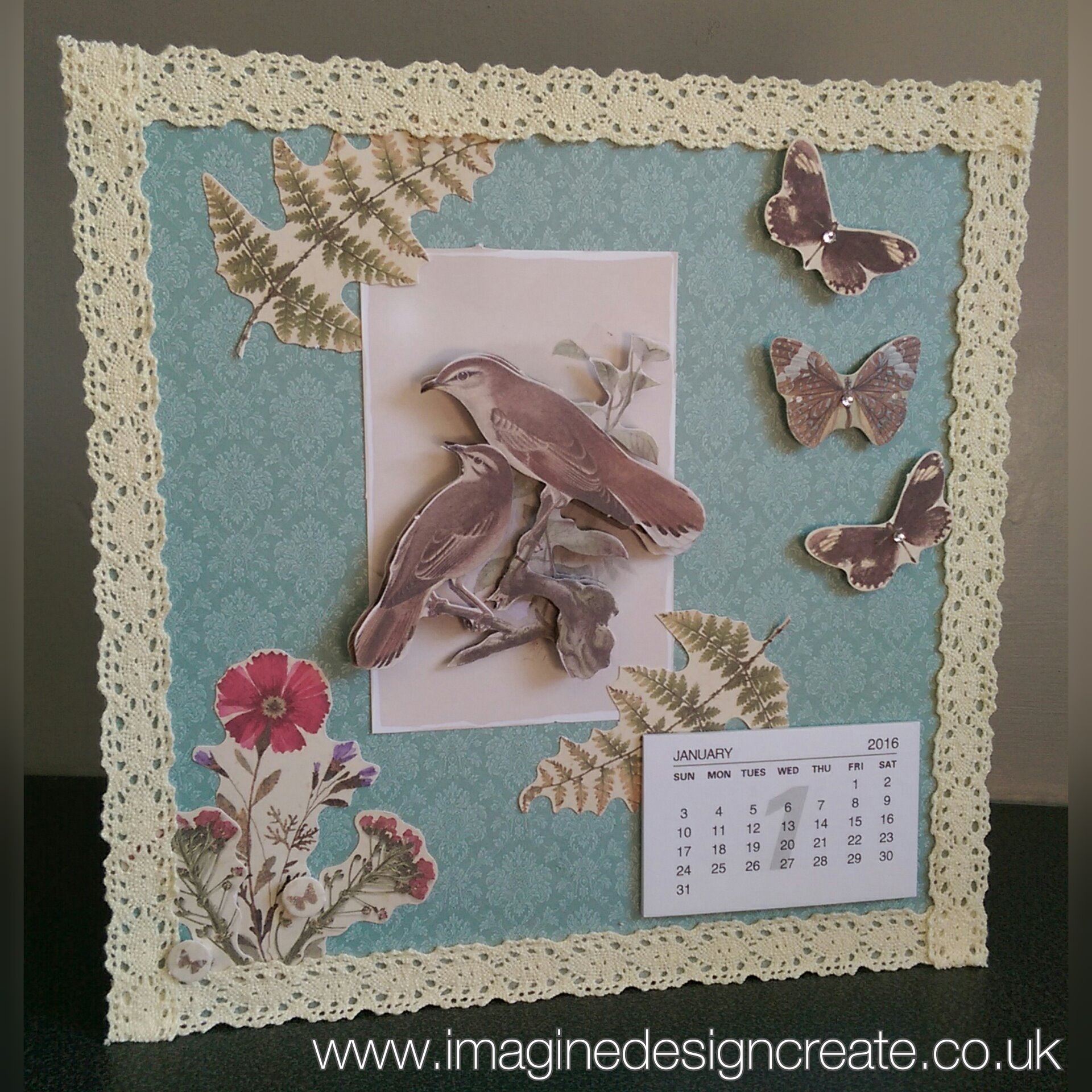 Calendar Wall Art

Papercraft doesn't always have to been card making. I've recently been using my papercraft stash to create wall art and one of the ranges i find that really lends itself to this is 'Natures Gallery'. The beautiful imagery has such a calming style.

Calendar tabs are fantastic, they allow you to turn your wall art into calendars which make great christmas gifts.

Calendar tabs can also be used to make desk calendars, fridge magnet calendars and more.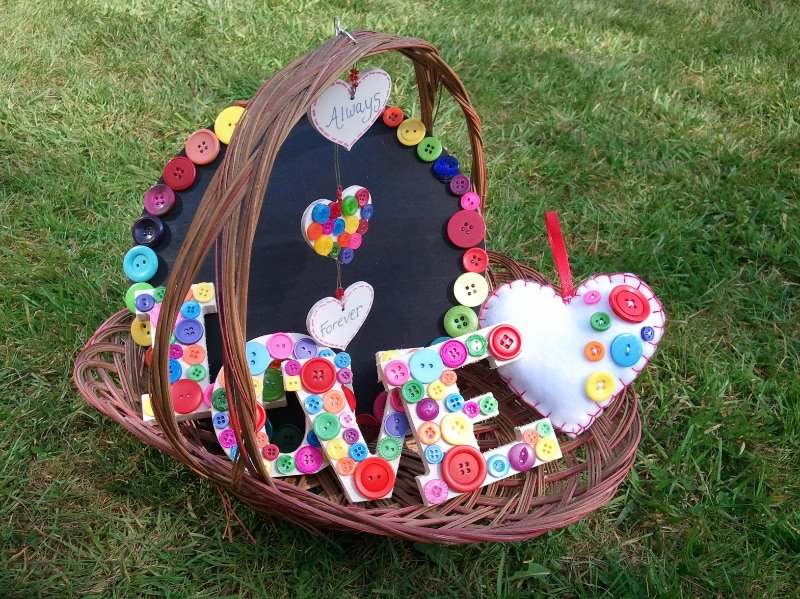 Rainbow gift set created using a selection of the craft materials we stock in store.
Buttons are a popular theme at the moment and we have been making and teaching people how to make these items for nearly 5 years now! Still popular though!
The cute little felt heart are really simple to make too!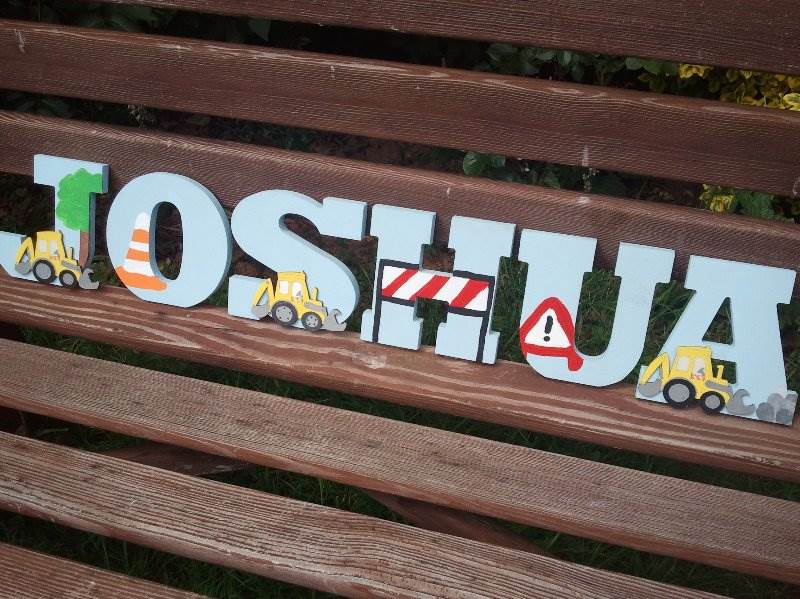 This wording was created using some of our blank wooden letters and a selection of paints from the Artiste range we stock.
Simple to decorate and can be themed to suit any childs bedroom. Great as a gift too.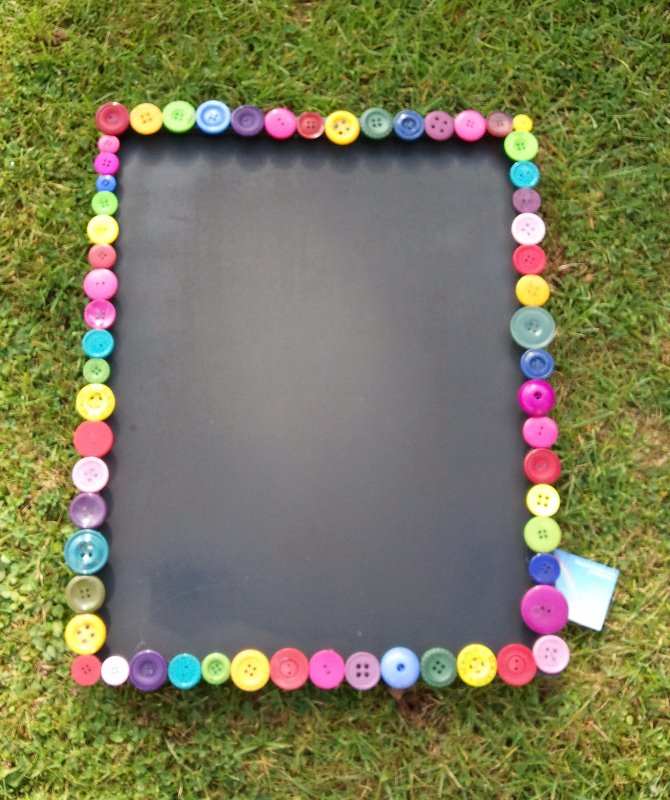 This rainbow button chalk board can be created in two ways depending on the amount of work you want to do and the shape you'd like the chalk board!
You can purchase a basic chalk board which has a plain wooden frame, these are only available in one size and shape or you can purchase a blank wooden shape and some chalk board paint and create your own chalk board base.
Then you will need either a hot glue gun or if you don't have one of those silicone glue will work well.
Rainbow button cones are a great way to get all the colours you need to make this item or you can buy a cone of each colour!
Simple but effective item to make!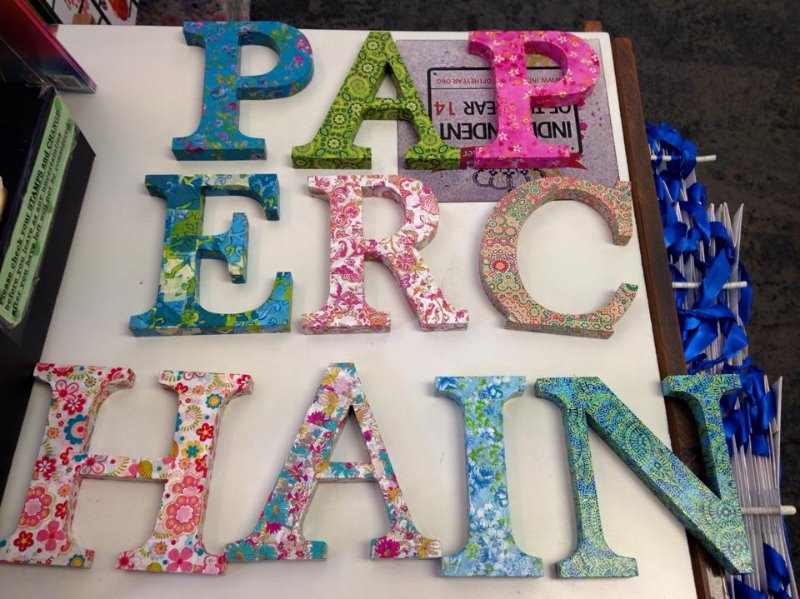 Decopatching

A lovely customer sent in this picture of the wooden letters she decopatched using all our equipment to create the wording for the name of her shop. We are very impressed!

Thank you for sharing this picture with us!