Feeling creative? You have come to the right place! If you are looking for art & craft supplies follow the online shop link above where you can find a wide range of art and craft products from top brands and smaller independent companies too. If you are looking to be inspired why not take a look at our projects & tutorials page or head over to our You Tube for ideas, tips and demonstrations.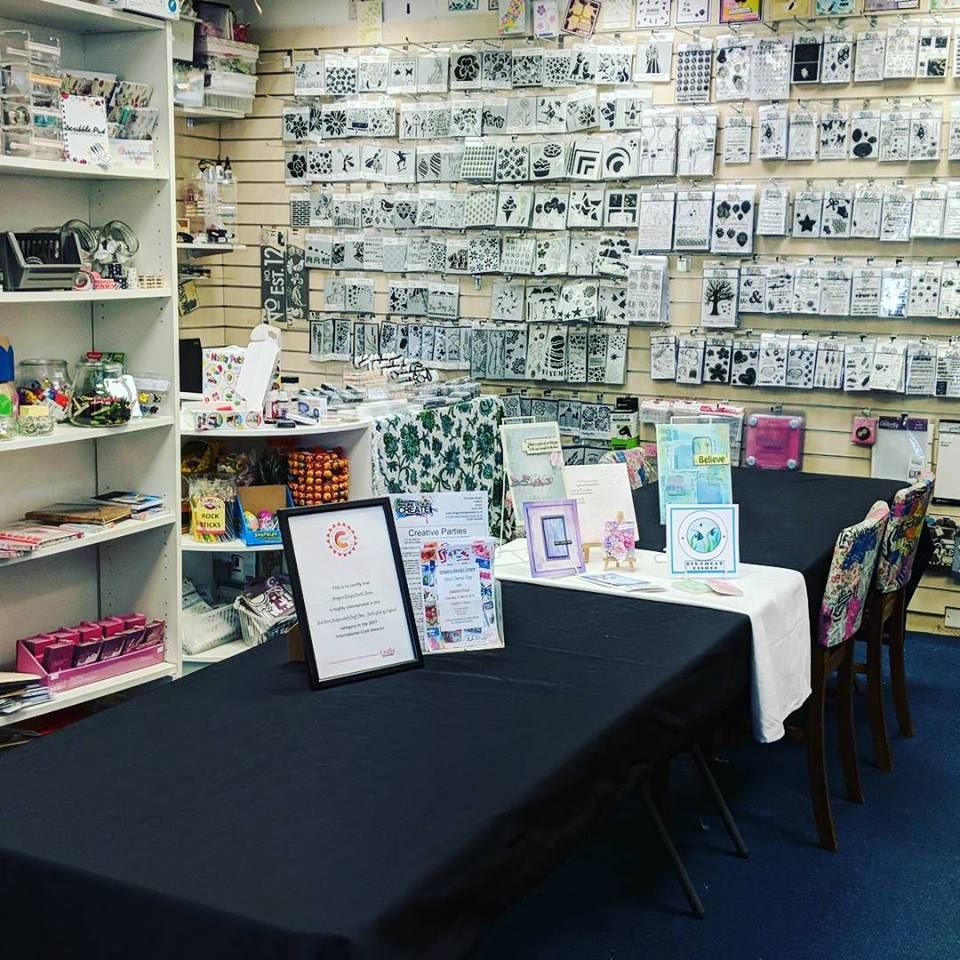 If you haven't visited our Arts & Crafts shop in Seaton, Devon yet - you are missing out! We are next door to a wonderful little micro pub, steps away from fantastic coffee shops and just a short walk away from the sea front so it makes a perfect day out!

We have two rooms jam packed with an array of art & craft supplies and a large workshop and party space that can comfortably host 12 participants. Take a look at our events schedule to find out what we have coming up and book your space online or by calling 01297 624246.
We stock a wide range of brands such as:
Stix 2 - Crafters Companion - Ranger - Imagine Design Create - Winsor & Newton - Craft Planet - Tonic - Paperartsy - Indigo Blu - Creative Expressions - Docrafts - Sweet Dixie - Pebeo - Santoro - Trimits - Hemline - Stylecraft - Craft Factory - Dimentions - Uniball